Bluff Manufacturing - Dock Boards and Dock Plates
Dockboards and dockplates are one of the many quality manufactured dock equipment products produced to service dock to truck transitions. A full variety of both steel and aluminum dock boards as well as aluminum dock plates, are stocked
around the country for quick delivery.

It is important to note dock boards are for forklift and pallet jack use while dock plates are used for pallet jack
and hand truck traffic only. For all your dock equipment needs, it's Bluff Manufacturing!!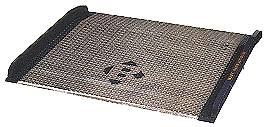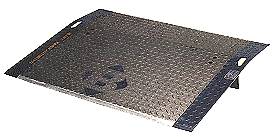 Go to Bluff Dock Boards and Dock Plates
Equipment and Supply Central
Phone: 800-352-0272 Fax: 800-353-3681
www.equipmentandsupply.com
Representing quality Material Handling Product Lines
Throughout the U.S.
Copyright equipmentandsupply 2014