Extra Heavy Duty Work Benches
10,000 lbs. capacity brings heavy work to a comfortable level
The Big Bruiser of workbenches makes it as easy as possible to work on the heaviest assemblies.
Everything about this workbench is as heavy-duty as it gets from the 1/4" thick steel plate work
surface to the sturdy channel-shaped legs made from solid 3/16" thick steel.
Extra Heavy Duty Work Benches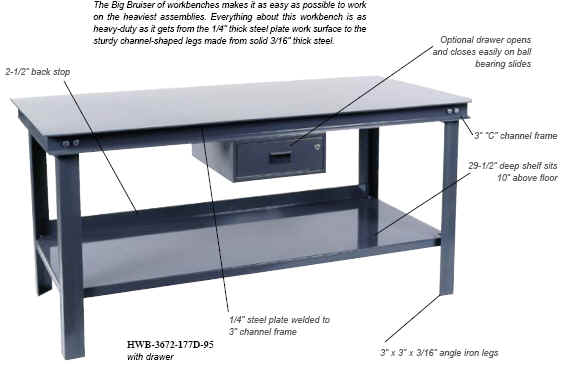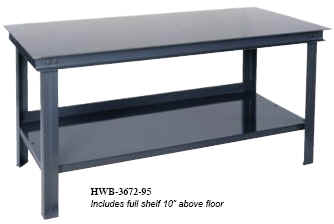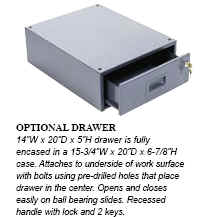 Model
Size
Weight
Price
HWB-3648-95
36" x 48"
316 lbs.
$ 522.80
HWB-3660-95
36" x 60"
353 lbs.
$ 595.06
HWB-3672-95
36" x 72"
390 lbs.
$ 665.37
With Lower Level Drawers
HWB-3648-177D-95
36" x 48"
336 lbs.
$ 608.16
HWB-3660-177D-95
36" x 60"
373 lbs.
$ 666.79
HWB-3672-177D-95
36" x 72"
410 lbs.
$ 735.47
Back to Shop Equipment

Back to Home Page
Last updated 6/24/15
Copyright Equipment and Supply Central 2010