Hytrol Conveyor
* Over the years Hytrol Conveyor Company has become synonymous with
quality conveyor products. Gravity Roller Conveyor, and Gravity Skate Wheel conveyor are the most widely used conveyor in basic material handling applications
.Hytrol Conveyor quick ship conveyor at competitive prices.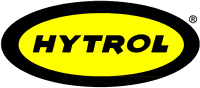 Produced in 468,000 square feet of manufacturing space, Hytrol's commitment to timely shipments has become legendary in the industry. Common conveyor components are stocked in Jonesboro, Arkansas - Ready for shipment.

Hytrol can handle it!
Most conveyor shipments are made within 48 hours from huge stockyard inventories.
Conveyor inventories stocked in Jonesboro, Arkansas.

Back to Home Page

Copyright Equipment and Supply Central 2010